2023 CAPE Summer Sports
Registration begins March 13th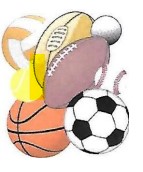 Registration Information
(Registration begins March 13th!)
Program Information
Calendar
Helpful CAPE Summer Links
Registration questions:
Send Email to: mmeittinis@emufsd.us
Welcome to Summer Sports run by the Creative Arts Program of the East Meadow School District (CAPE). Summer Sports allows kids to learn a new sport or hone their skills in a sport they already like in a fun and safe environment.
Each camp will be conducted under the supervision of NYSPHSAA certified coaches with assistance from varsity and college athletes. The camps are designed to provide participants with the opportunity to develop and improve skills. The camps will also introduce team concepts and strategies that can be implemented during game conditions.
Students enrolling in Summer Sports must be East Meadow students entering grades 6, 7 & 8 in September of 2023.
Online registration begins March 13th!
(Online registration only)